Been working on this Tommy Flanagan solo on Mr. P.C. Haven't had much time of late to really sit down and do some deep practice, so I've been taking it bit by bit, grabbing time whenever I can to get to the end of this solo. As I'm working it out, I'll record a little video to remind me of the fingering choices I've made. And I put them all on my Instagram. You can see them all below.
Anyhow, it's full of great stuff and I am commanding you to check it out!
I'll start you off…
This piano solo from Mr. P.C. is taken from John Coltrane's album Giant Steps, released in 1960. The track features John Coltrane (tenor saxophone), Tommy Flanagan (piano), Paul Chambers (bass), Art Taylor (drums).
It's a minor blues. Quite a simple melody to play. I really love the feel of Tommy's 8th notes, and the great lines he plays. Each chorus is like a complete statement too. If you're an ElectricCampfire member check out the Foundations course where I talk about this piece as well as a little analysis of one soloing idea I call the 'first 5 notes' technique.
Tommy was a brilliant pianist. He's also on Wes Montgomery's 'Incredible Jazz Guitar' record, and he's on many albums as a sideman. There's a great trio record you should hear too called 'Jazz Poet'. Check out the track 'Raincheck'.
Here's some more info about Tommy Flanagan
Here's the first chorus of the solo.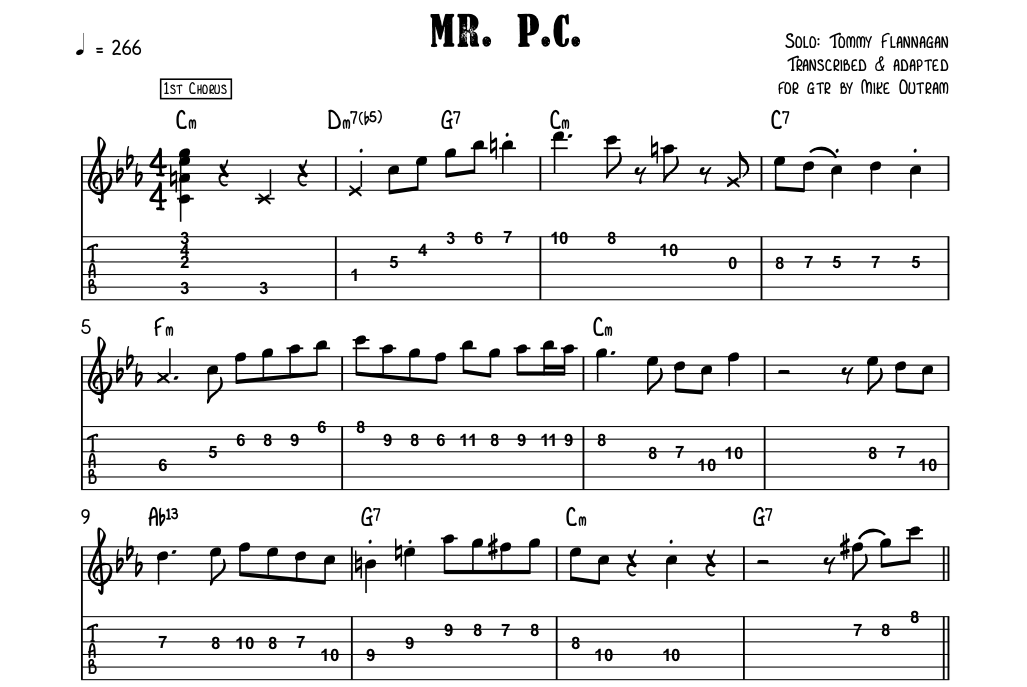 If you're into this kind of thing then come and join my site ElectricCampfire.com – I'll show you exactly how to take simple elements of this and get it into your own playing.
Mike