I heard today that Norman Ellis died.
He was a promoter in Manchester, and he ran a gig at a pub called 'The Malt Shovels' in Altrincham. There were many other gigs/venues that he promoted too, but the Malt Shovels was my school.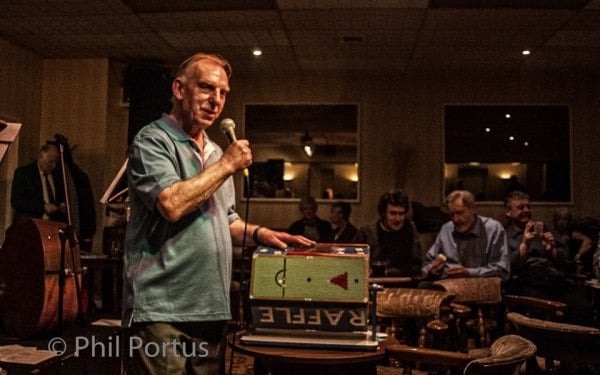 I've have many many memories of the gigs he put on there. I'm so grateful for the chance to play with, and hear such great music from Mike Walker, Nikki Iles, Gary Culshaw, Steve Brown, Iain Dixon, Norman Brown, Matt Miles, Luke Flowers, Mike Gorman, Katy Ainscough, John Ellis, Joel Purnell, Les Chisnall, and everyone else.
So many musicians!
So much heart and soul.
Norman was such a character. He loved the music so much he'd often shout directions at us like, "FOURS WITH THE DRUMS"! He recorded every gig, too, so every time you played there you'd get a tape of the last gig. Sometimes he'd make tapes of stuff for me to check out.
Here's Norman on the mic from the end of a gig in Dec 1994 at the Malt Shovels. He was always saying stuff like, "Where do you start with that galaxy of talent?", "What a stellar line up!" and so on.
If I remember right, this was when John Helliwell, all round good egg and Supertramp saxophonist, had bought a Hammond Organ for John Ellis to play and this was its first outing.
Steve Brown – Drums
John Ellis – Organ
John Helliwell – Saxophone [a big star, come down to our level!]
Matt Miles – Bass
Mike Outram – Gtr
At the end he says, "Thank you very much for your contribution towards the band, and your appreciation towards the music. Thank you very much. Goodnight".
Right back at you, Norman Ellis.
Thank you.