Last week was bonkers. One of those 'no buses for ages and then three come at once' kind of weeks except there were no buses.
It all started like this [cue music]
On Sunday I played in Harvey Brough's Requiem in Blue piece. There's a 200 piece choir, early music instruments, Liane Carroll, amazing kids, Roy Dodds, Clara Sanabras, Harvey, and more. It's an amazing piece to be a part of. There's an album launch too on the 9th of July. Here's a little clip of the gig.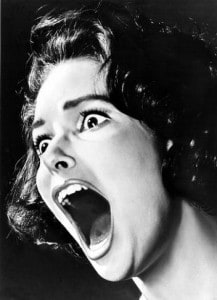 There was a scary moment when Harvey asked me to play something on my own and I blindly said yes only to realise I'd be playing straight after Liane Carroll. If you haven't heard Liane you're in for a treat. She's all music; it just pours out of her. Anyway, she did a solo piece. It was utterly amazing. And then I had to play (actually, just dicking around on the guitar for a bit would be a better description of what I did). I was really nervous. But I like being nervous so I enjoyed it. [must write a post about nerves soon]
Monday and Tuesday I did the late, late, late set at Ronnie's with the house band. It finishes at 2am, and with a teething baby, who's fond of a vampiric lifestyle, that's a challenge in itself :) [not that the baby was on the gig. "4 month old baby kills it at Ronnie's". (I'm going off on a tangent, aren't I. And I'm running out of parentheses)] Tuesday was good as we got to play a longer set before the bit after the set when it gets a bit Pontins for my taste. It's not like there's an after-hours knobbly knees contest or anything but it does get quite, er, comedic. Anyhow, I got to hear Ravi Coltrane too. Which was nice.
Wednesday I had a gig at the WOW collective for the first time in about 2 years. I decided to do a trio so I could play and arrange some standards. I put it together with Dylan Howe on drums who is fantastic and a bass player called Nick Walsh who is also fantastic. Had a blast. Again, quite a lot of stuff whirring in my head, but good to get the first one out of the way and get on with doing some more. I did a nice version, at least I though so, of Haunted Heart that I've been wanting to do for ages. The crew down at Way Out West are fab and if you're in or around Richmond I can't recommend it enough.
Thursday I had a gig in Nottingham with Theo Travis. I love this band. Bit of a Milk-Tray/Ninja gig. Steam up to the venue with 30 mins to spare, play, go home. Great gig tho and lovely people who run it too.
Friday I had a recording session with Gareth Lockrane's band – Grooveyard. Super music; quite a roast but a good challenge. After that I had a gig at the 606 with the London Horns. They recorded all three recent gigs so I might persuade Barney to put all his stuff on Bandcamp. Great band.
.Sat and Sunday I taught at home. I've got some fantastic students at the moment. I relish the opportunity to spend time doing this.
Went to Kew and the zoo after that.
Monday I had a session with Steven Wilson. I'd been looking forward to this for ages. He's one of my favourite musicians, amazingly productive and inspiring. We recorded a couple of tracks that basically involved going banzai on the guitar all day. So much fun.
So that's been sort of my week. Check back on the blog to 2 month's or so ago and you'll see I was doing NOTHING for a few months so it's super nice to be involved with some exciting projects. There's some good stuff coming soon too: finishing the duo record with Steve Lawson and the Japan trip with TALC. All in all I've got a lot to be thankful for.