My lovely wife has just put her orchestral soundtrack to the film The Battle of the Somme on Bandcamp. It was performed by the Philharmonia Orchestra conducted by Nic Raine, and Jonathan Allen engineered the recording and mixed it at Abbey Road Studios, London.
The film shows footage from the First World War, and when it was released in 1916 almost half the population watched it. It's an amazing, important film.
For part of her research we went to visit the Somme battlefields. I was chauffeur and chief map reader. Just before we went, Laura's aunt mentioned that her Great-Uncle was at the Somme and she had his diaries from that time. It turned out he was positioned right by where we were staying on the Somme. He was a stretcher-bearer and attended the 29th division (they appear in the film) on July 1st 1916, so it's possible he could even be in the film. Here's an extract from his diary that dates from the first day of the Battle.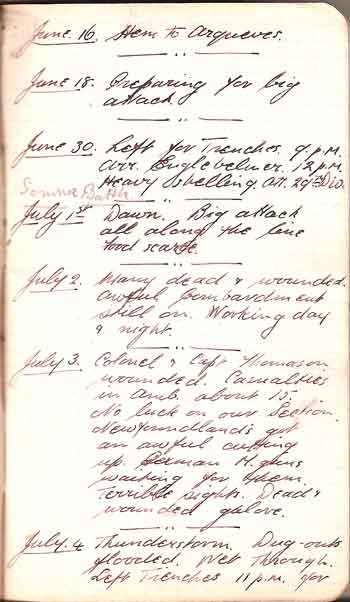 There's much more info about the music written for the film at Laura's site as well as both diaries scanned and transcribed in full.