The Scene:
Mark Jones and I, Monsters of Rock Festival, Castle Donnington, Saturday August 22, 1987
Headlining are Bon Jovi. Also on the bill are Dio, Metallica, Anthrax, W.A.S.P. and Cinderella.
It rained a lot.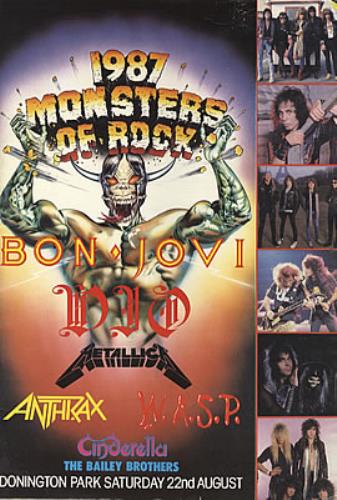 Cinderella were up first, here they are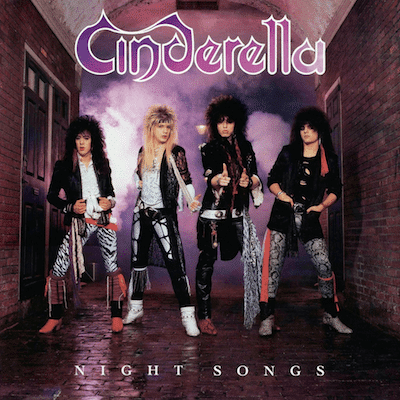 Can't remember anything about what they played but they look tremendous.
It seemed like the entire crowd decided to rain down sods of grass, mud, bags of piss, beer bottles and so on.
I'm sure the band had fun.
Lovely.
W.A.S.P were up next, and Blackie Lawless' exploding cod-piece did not disappoint.
Unfortunately I can't find a picture of it, but I carry it in my heart.
Here it is! Not sure what exactly he's saying by this.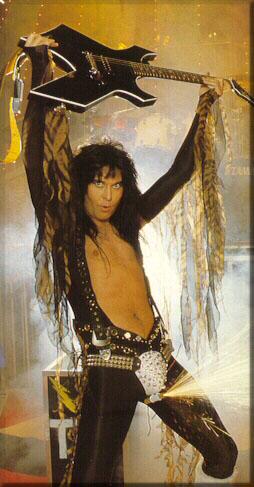 Anthrax were splendid, see here for actual concert footage.
Metallica also good.
Dio was and is a God. 3″ high.
Stargazer is one of my all time favourite songs.
Dio is my favourite singer ever.
Very good lyrics —
"High noon, oh I'd sell my soul for water
Nine years worth of breakin' my back
There's no sun in the shadow of the wizard
See how he glides, why he's lighter than air?
Oh I see his face!
Where is your star?
Is it far, is it far, is it far?
When do we leave?
I believe, yes, I believe"
—
And I do indeed believe.
Bon Jovi. I'd just figured out the guitar solo to Livin' on a Prayer and to see this live was brain-meltingly good.
Can't remember much about how we got there, where I stayed or anything else but I had a nice day at Monsters of Rock.
There's a very good book called 'Hair Metal' which I can recommend for those interested in the genre.
(what an extraordinary tale, jackanory beckons)