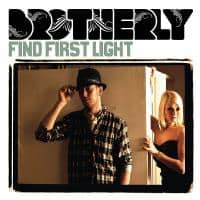 Haven't blogged in ages but I will post an update very soon about some great things that have been happening recently but in the meantime, here's a fantastic new album to check out from two fine friends.
In their words…
Brotherly are soul-mates Anna Stubbs and Robin Mullarkey, creating soulful beats with finesse, deep cinematic textures with edgy intensity, stirring vocals with purposeful intent, and puréeing them from their north-london flat, to a palatable paste.
Rob, by the way, plays bass on most of my album and he's ridiculously amazing on it; he's a proper freak of a genius at anything he does. But not at WordTwist though. I annihilate him at that :)
Anyhow, what are you waiting for? Go check their new album out. It's utterly brilliant. Really brilliant. As brilliant as a white cat drinking milk in the snow in the centre of the sun.
Here's where you can hear it.
Here's where you can find out more about them.
Oh, and they've got a gig in London at Cargo this Sunday. http://www.cargo-london.com/event/brotherly