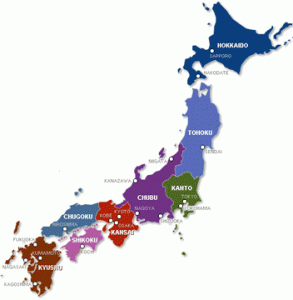 Barring any volcanic interruption/godzilla/end of the world as we know it, I'm off to Japan tomorrow with the band TALC.
I'm utterly excited to be visiting Japan. It's been very high on my list of things to do in life for a long time now.
We're going to Tokyo, Yokohama, Kyoto, Osaka and Nagoya. You can see them on this here map.
At this point I haven't got a clue what exactly we'll be doing apart from playing music and travelling around on the bullet train. But I'll be taking a million pictures and trying to blog from my phone.
Oooooooooo…