Barring any volcanic interruption/godzilla/end of the world as we know it, I'm off to Japan tomorrow with the band TALC.
I'm utterly excited to be visiting Japan. It's been very high on my list of things to do in life for a long time now.
We're going to Tokyo, Yokohama, Kyoto, Osaka and Nagoya. You can see them on this here map.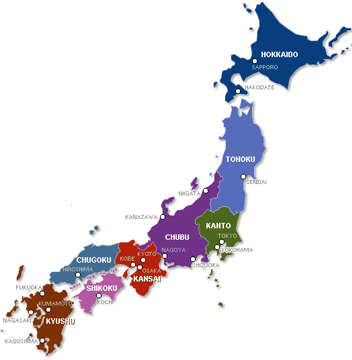 At this point I haven't got a clue what exactly we'll be doing apart from playing music and travelling around on the bullet train. But I'll be taking a million pictures and trying to blog from my phone.
Day 1
I set off Monday at 10am and am writing this from our hotel in Tokyo having travelled pretty much without sleeping. So I reckon that's around 22hrs and it'll be another 4hrs on top of that before sleep in order to adjust to local time over here. We're 8hrs ahead of GMT.
We're staying at the excellently named 'Hotel Excellent'.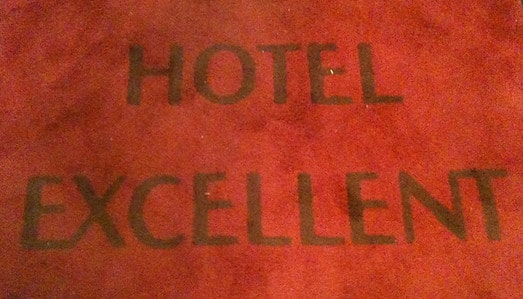 I've brought three books with me for the journey. I read most of Ben and Roz Zander's 'The Art Of Possibility' on the journey here. It's a fantastic book. I heard about Benjamin Zander from his great TED talk. Here. Also I've got Philippe Petit's book To Reach The Clouds, and A.C. Grayling's Liberty in the Age of Terror. Should make those bullet train journeys fly by. Oh, wait…
Apparently, the sports manufacturers Puma are involved in this tour so we're being kitted out with trainers/sports gear. I'm *VERY sporty, so that should work. (*sarcasm)
Looking forward to playing tomorrow.
Missing my family intensely.
More soon…
Day 2
Err, what time is it? I've NO idea. Got up today at 4pm went for a run. The sight of an out of breath English man in shorts with *bright* red new trainers and pasty-white legs – jogging – yes, jogging round a district of Tokyo may have caused a few double takes; I don't know, I was too busy trying not to collapse. Anyhow, after a short while I realised I had no idea where I was and spent the next hour trying to find my way back to Hotel Excellent. A good start to the day.
On to the soundcheck. We were playing at UNIT. Ridiculously amazing sound system and very well organised gig. We were looked after by Yoshi and Katsu. Here's Yoshi.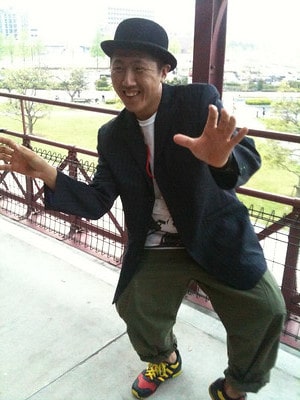 The gig was a blast. A great start to the tour. I guess we've got a couple of days off now so will have a chance to explore Tokyo a bit.
If anyone has been and has any suggestions as to what to do/see then let me know!
And if anyone knows how to order vegetarian/vegan food in Japanese then *really* let me know. Vegetarian seems to mean 'not much meat' over here :)
Day 3 or 4
Here we are day 3, or is it 4? Anyhow, Jim and Nichol have ventured off into darkest Southern Japan to do some horn section/duo/I don't know what and we're left here to entertain ourselves until their return. Yesterday we went up a really tall building with panoramic views of Tokyo. It's quite something. Somehow, in a scarily natural way, we got talking about darts. What else would you talk about really? So we found an electronic darts pit – it's so modern here. We played, I won, it was a ripping victory.
Day I've No Idea & Parasite Museum
So yesterday I woke at 4am, got up and had a nice early morning stroll round Tokyo.
After that we went to the Parasite Museum; the world's only, I'm led to believe. This pic below is all that's left of an 8 foot tapeworm – now homeless. The splendid museum was full of many other extraordinary parasitic curiosities, and I'd recommend visiting if you're ever in Tokyo and are at a loose end for something to do for free before lunch.

Next we went to the Electric Town. The most interesting bit was a market stall full of old valves. The rest of Electric Town was rather like tripping whilst being in Dixon's.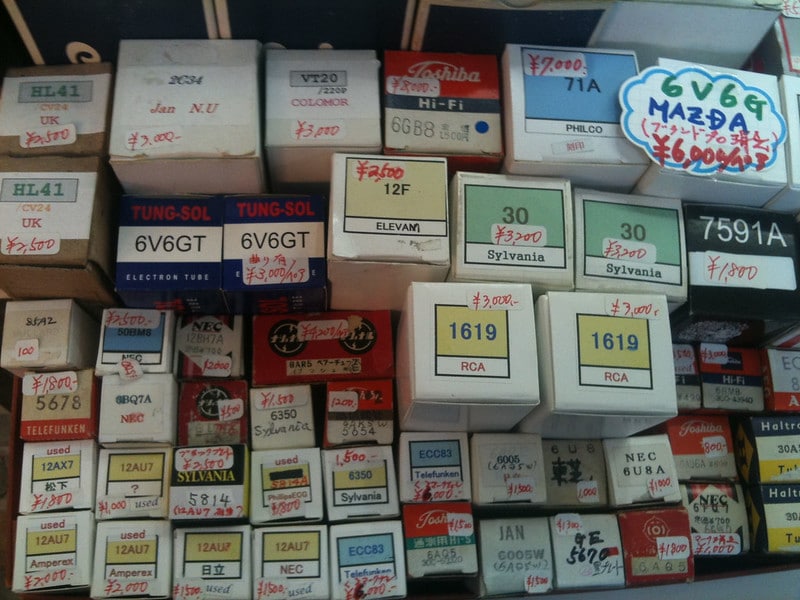 Sampled some really excellent Japanese veggie food afterwards courtesy of our excellent host Yoshi. Thanks, Yoshi :)
Next Day
Today I woke at 2pm. It's Golden Week holiday here and I've timed it exactly right to run completely out of money when all the banks are shut. I write this like it will help but when you put a card into any ATM here the sound of laughter appears to be coming from somewhere deep within the machine. So I'm giving up on that one as a lost cause. I imagine the tapeworm and suddenly I'm less hungry :)
So today consisted of wandering round and exploring more and I read Philippe Petit's 'To Reach The Clouds' which was really, really good.