Went to the science museum last week. Saw some valves. Here's a picture.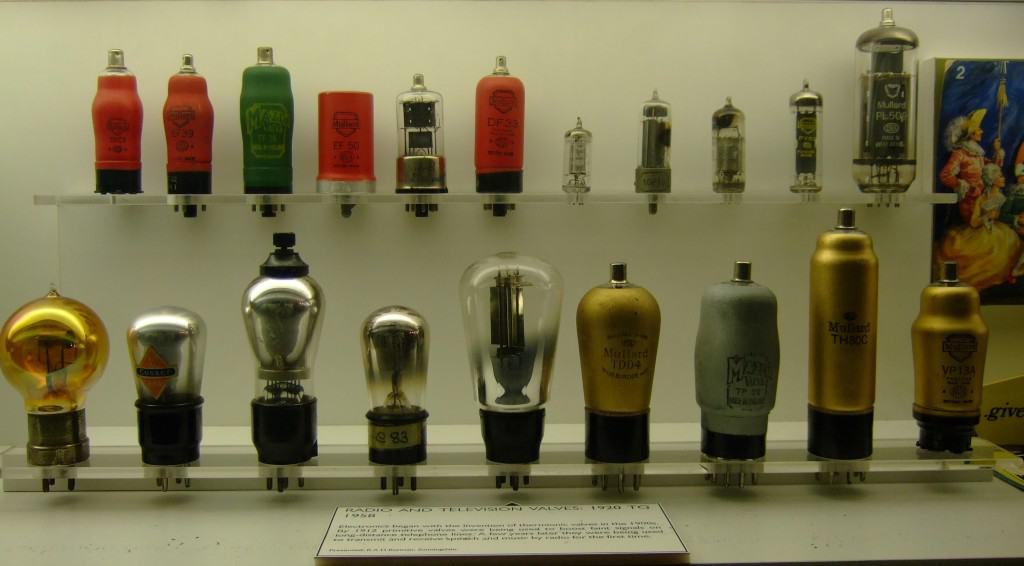 There's nothing more to it than that really.
What else? Well, last Monday and Tuesday was made excellent by recording some bass and drums for my album. Rob Mullarkey played the bass and Martyn Kaine played the drums. I had them attack three tunes of mine, and attack them they did. They were alarmingly good.
Also, I've been touring with the Tony Woods Project. The line up is: Tony on saxophones, wood flute, alto clarinet and hulusi; Rob Millett on Vibes, Marimba and Gongs; Andy Hamill on Double Bass and Harmonica; Milo Fell on Drums and Percussion; and me.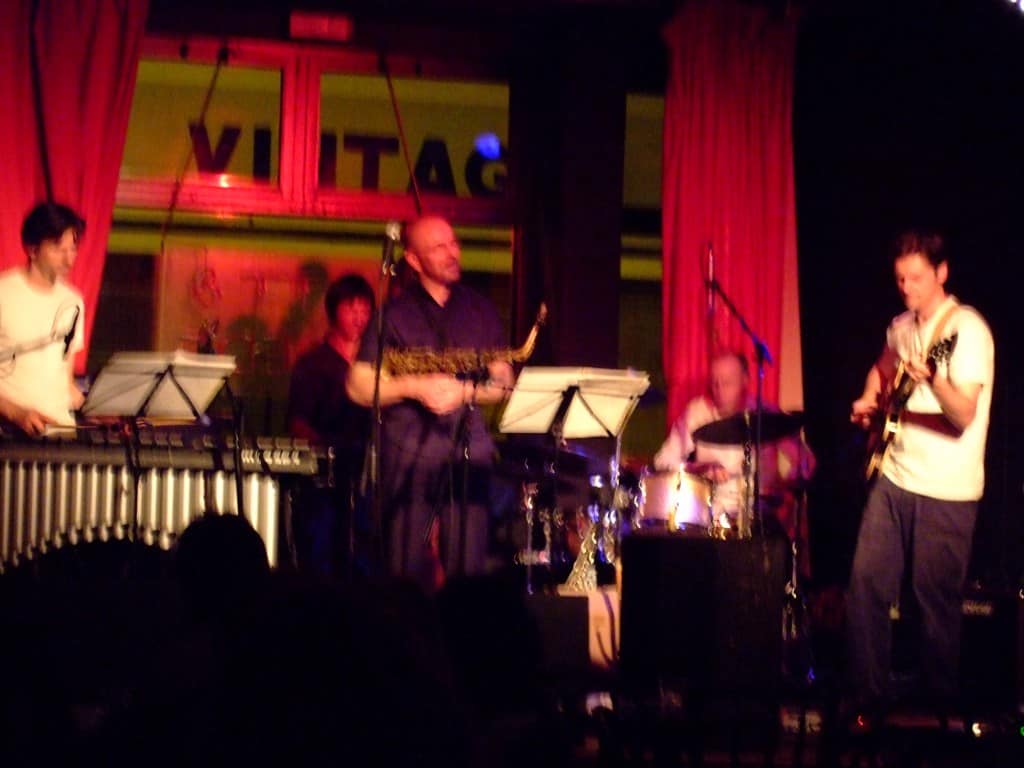 The tour is going well. No fighting yet, but there's still time! Highlights have been: selling-out the Pizza Express, Dean Street for the CD launch, a live DVD recording on the Isle of Wight as well as some great gigs at Way Out West in Kingston, The Hare in Bethnal Green, and Matt and Phred's in Manchester.
The new record, 'Wind Shadows', is one of the best we've made. It captures the sound of the band and the character of the players due, in equal part, to: taking more time to record it, playing together as a band for a long time, and making use of Rob Millett's engineering and mixing skills. It's fun music to play as there are lots of textural and dynamic variations, technically challenging bits, the content is varied with folk tunes, rock, jazz, ambient and, for want of a better term, world-music influences, as well as some great writing and great playing from the chaps in the band – my rabid caterwaul notwithstanding.
Anyway… We've got a few more gigs. Come and see us!
August:
2nd: Lowestoft, Milestones Jazz Club.
September:
23rd: Swansea, Swansea Jazzland.
24th: Cardiff, Cafe Jazz.
October:
11th: Ascot, Jagz.
Here are some reviews so far from –
If you'd like to review the album, send Herr Woods an e-mail and I'm sure he'd oblige you with a review copy. If you'd like to buy a copy of the album I'm sure he'd oblige even more.