It's that time of year again. Maybe you're thinking, 'I'd like to have some guitar lessons'… [if you're not, then there's little point in reading on. I'd suggest going here]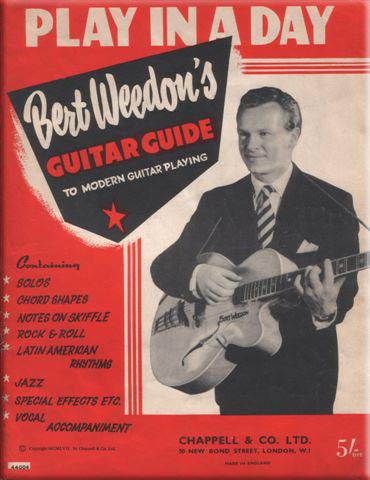 I've been teaching for around 30 years now and it's something I love to do. I started teaching because the guitarists that I liked when I started playing – Steve Vai, Joe Satriani and Emily Remler – were really into teaching too, and part of their advice was that if you wanted to understand something then you should teach it. And so it's just something I've always done, pretty much from when I first started playing. There's something magic about sharing ideas about music. Ah, have I just talked myself out of a job there?
Anyhow, if you've come by this page and are curious, I offer this post below as a little introduction to what I'm about, my experience, what I do, etc. If any of this sounds like I could help then feel free to get in touch via the e-mail address at the end. Happy New Year!
~oOo~
I'm a professor at Trinity College of Music and The Royal Academy of Music. I teach Harmony and Theory at Guitar-X, and I'm on the faculty for the Jamey Aebersold Summer School in the UK. I've also taught for the Live Music Now scheme, The Purcell School, The Guildhall School of Music and Drama, London College of Music, Middlesex University and most other UK conservatoires. I've directed group workshops on improvisation, performance and composition, and have given many guitar-specific workshops as well. I've written a monthly tuition column in Guitarist Magazine for the past 3 years. For a more detailed run-down of my experience in music education click here.
I studied with Mike Walker, Steve Berry, Peter Bocking, Martin Roberts, and briefly studied classical guitar with Fiona Harrison. I have a Masters Degree from Thames Valley University and a Fellowship of the London College of Music Recital Diploma.
Playing-wise, here are a few of the things I've enjoyed the most…
Recording for Steven Wilson on his Insurgentes album alongside Jordan Rudess, Tony Levin and Gavin Harrison; playing on this [click here] with Danish drummer and composer Sebastiaan Cornellisen and John McLaughlin bassist Hadrian Feraud; playing classical guitar with string quartet to a film at the Sao Paulo Film Festival, Brazil; recording Laura Rossi's soundtrack to 'The Firm'; playing swanee whistle in a tribute to Clangers creator Oliver Postgate; playing on Theo Travis's proggy/rock/jazz/ambient album with Robert Fripp and great UK tour with that group; a European tour with soul-funk legend Carleen Anderson; gigs in South Africa with Herbie Mann; sessions with Photek and the Cinematic Orchestra, recording math-geek-metallers The Banzai Buddy Band and writing and recording my own music.
Also, I've gotten most of my experience from developing within long-term group projects; the kinds of groups where you get to do tours, record a lot, share ideas, work on finding a place within the band, learn lots of new music and so on. For example, with Martin Speake's various projects I get to explore contemporary jazz, Indian carnatic influenced music, free improvised music, be-bop, and so on [listen here]. Here are some other groups I've gotten a lot out of [click on the links and go listen to their music, they're all super]: Asaf Sirkis' Messiaen-meets-Prog group; Issie Barratt's insanely challenging Big Band; Pop/country singer-songwriter Rebecca Hollweg; The Tony Woods Project, Gareth Lockrane, Dylan Howe, Harvey Brough, Tim Whitehead, Karen Street, Jacqui Dankworth, anything involving this man, Jamie O'Donnell, Dave O'Higgins. The bands I played with in Manchester gave me the chance to play Brazillian fusion, Tower of Power songs, The Meters, James Brown, Zappa stuff, and bands that mixed it all together. Check out the discography for a more complete rundown.
There are also all the weird gigs where things go horribly wrong or bizarrely right, and I've done many of those too :) Like being utterly roasted on Giant Steps and the like; or having all my gear blow up mid-solo on stage at Brecon festival with Wayne Krantz watching in the wings; playing 'Don't Worry About A Thing' for 20 fighting inmates in a German prison; impromptu air-guitar lessons from world champion Zac Monroe; miming, nay acting!, in Charlotte Church's magnum opus flick 'I'll Be There'; shredding for Prince Charles; gigs for 1 person; gigs where we were told to leave; gigs when I've been passing out; gigs when I've been WAY out of my depth, and so on…

So that's some of the experience, good and strange, that might be of help to you.
My view is that musicality starts with imagination and my lessons aim at building on that. I'd rather improvise on root notes and be imaginative and musical than give you a huge list of scale options for a tune. Also, I believe that you should have some idea of what you want to do that's based on your love of something musical, whatever it is.
Usually the kind of student I get has reached a block in their own playing or is perhaps overwhelmed by the many study-methods, books, etc., and would like to know how and what to practice to progress. I'm happy to teach anyone from beginner onwards. I can also help in preparation for entrance exams to Trinity College, The Royal Academy, The Guildhall or similar.
Anyhow, below are some things that I can help you with, and this might help you narrow down what it is you're looking to work on.
Being more musical

– Ideas to be more expressive.

Control of the instrument

– right and left hand technique, getting a good sound, time, dynamics, articulation, fingerboard knowledge, hearing the fingerboard.

Reading/Writing/Aural

– sight reading, ear training, realising a transcription, recommended listening, nomenclature.

Knowledge of material

– A theoretical knowledge of all material and various methods of organising this on the guitar including: scales, modes, arpeggios, rhythm, key centers, chords, chord-scales etc.

Manipulation of material

– applying what you know, improvising, limitation exercises, drills, melodic construction, harmonic construction, comping, rhythmic manipulation.

Effective Practicing

– How to practise.
You can contact me here
Lessons are in Ealing, London and I charge £55 for an hour.
I occasionally post things related to that lot and what not on the blog. You can find all that here.
Well done for reaching the end :)